Twilight Lurve recieved lots of absolutely amazing entries for this contest. Love letters, videos, collages, really creative things.
It was SO hard to pick just one winner, but I had to do it!
So, congratulations to Dilini! Her video entry has won!
Congrats, Dilini, your love song to PFach has earned you a signed photo from Peter Facinelli himself!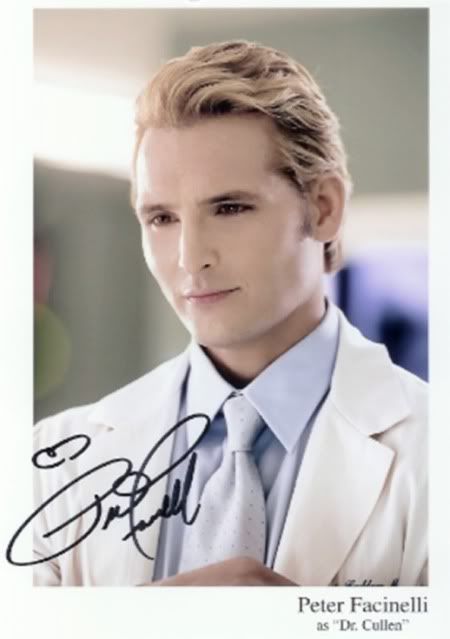 Thanks so much to everyone who entered this contest. I was so impressed with all of your entries, they were incredible!
Our next contest prize will either be a Kellan Lutz autograph giveaway or a New Moon prizepack, we'll see!